Earlier this year, the residents of Yuba, Sutter, and Butte Counties in California were forced to think about what to pack in a hurry as they evacuated in the face of an impending flood. People grabbed clothes, photos, pets and fled the area without looking back. After securing my animals, I grabbed a pair of jeans, two t-shirts, my DVD of The Hollow Crown series, the Bible I was given when I was eight, and my laptop that holds my unfinished novel manuscript.
Yep, I think my priorities were a little different than most folks.
When I was planning for my trip abroad, I had a little more time and a little different arrangements to make. I started gathering things for this journey two or three weeks ago – not bad for a chronic procrastinator. Clothes, shoes, paperwork (so much paperwork!), cameras, toiletries….the list goes on.
To be honest, the hardest part, for me, has been the clothes. I'm a jeans and t-shirt kinda girl, but never having experienced the varied weather and terrain of England, I'm trying to cover all my bases. And when I say varied, I mean varied. I'll be going everywhere from Scotland to Sussex and from every kind of venue including hiking in the Lake District to a viewing of a Royal Shakespeare Company production.
So, I've been organising and re-organising and organising again, and this week, less than a week before I board the plane, hopefully something will end up in a bag somewhere.
Really, all I want to do is pack like Eve in Only Lovers Left: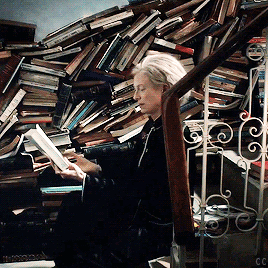 What's your input on the packing process? What are your "must-haves" when travelling? Do you have any recommendations for travelling varied landscapes? If you were involved in the February 2017 evacuations, what did you bring with you?